Interim 2019 and our DUR (directed undergraduate research) has begun with data compilation and presentation on a variety of topics ranging from Conservatories of East Asia to the topic to which I have been assigned, Music Centers of 17th Century Italy. My impetus comes from the map presented at page bottom, taken from the Norton Anthology of Western Music. A future blog post will provide detailed accounts of my redesign, via data collection and cartographic revitalization using GIS software, and present a finished map of Italian Music Centers of the 17th Century. During my research I encountered issues of subjectivity and research bias. The sheer volume of available written material was staggering and with a clear time constraint it was necessary to choose a subset of the available data as the foundation for my research. Bethany Nowviskie suggests that this selective presentation of data allows "scholars of literature and the arts … to validate, investigate, and even perpetrate the telling of delightful lies" (Bethany Nowviskie, p. 108) to promote critical analysis of source materials in new and novel ways. These lies are not insidious and in a scholarly context will have their inconsistencies disclaimed in each written description of each map generated. Mark Monmonier presents an assortment of maps used for political propaganda which exemplify the power of maps to distort truth for political or corporate gain. Though, we as researchers may have individual bias, our collaboration with fellow DUR researchers will in theory eliminate some of the distortionary, potential of our maps to grossly misrepresent data. In my follow up post after completing my proof of concept map I will include descriptions of possible data selection bias and any other potential inconsistencies in data presentation.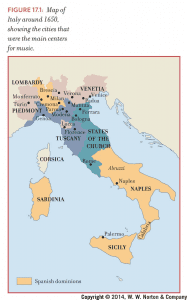 References:
Bethany Nowviskie, "How to Play with Maps," in Cultural Mapping and the Digital Sphere: Place and Space, ed. Ruth Panofsky and Kathleen Kellett (Edmonton: University of Alberta Press, 2015), 107-127.
Mark Monmonier, "Introduction" and "Maps for Political Propaganda," in How to Lie with Maps (Chicago: University of Chicago Press, 1996), 1-4 and 87-112.