Indigenous Song Collection of Frances Densmore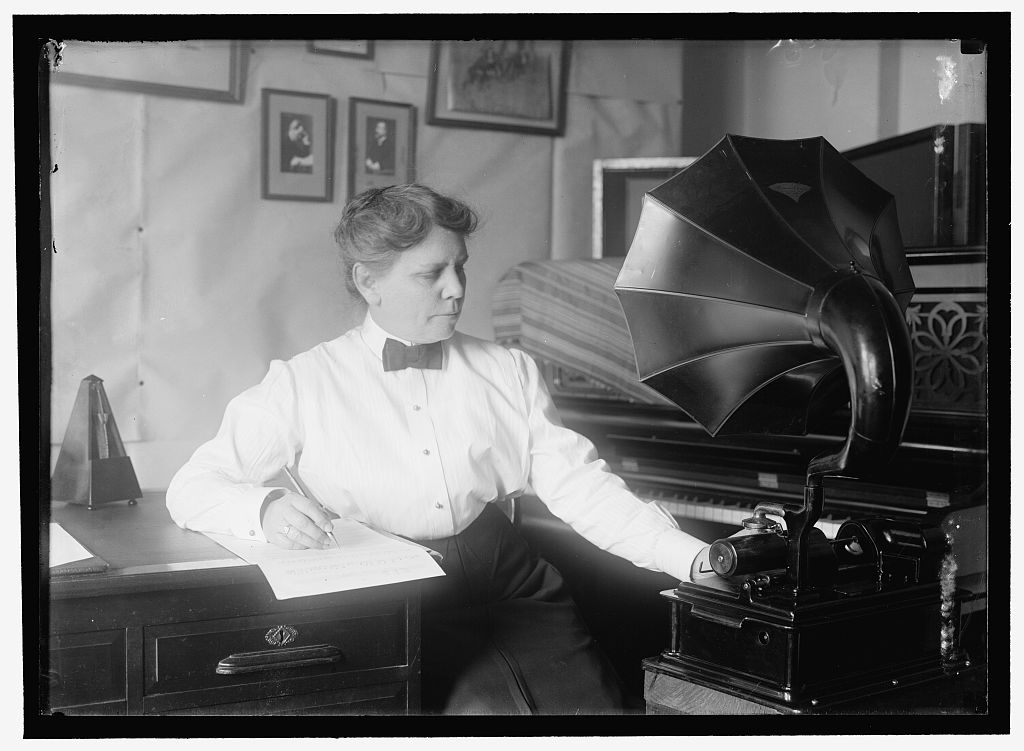 Despite the benefits of her efforts toward preservation of Native American musics, Frances Densmore's work is and always has been problematized due to racist attitudes and methods. Through this project we hope to create a collection of maps that represent the entirety of research collected by Frances Densmore in relation to the Indigenous tribes she studied and songs she archived. We plan to utilize the Library of Congress' online catalog and the bulletins published by Frances Densmore. Specifically, we are representing all 2,257 songs out of the 2,500 collected and recorded by Densmore on wax cylinders through mapped locations that then give specific song information in relation to individual tribes. 
We will be showcasing this using two different maps created on ArcGIS: one specifically of the frequency of songs recorded by location, titled the Song Collection Map, and one that mentions specific cultural information in Densmore's own words about each nation she visited and studied, titled the Humanistic Map. While the Song Collection Map essentially just displays the sheer amount of data Densmore collected over her lifetime, the Humanistic Map specifies her attitudes and biases toward and against the peoples she worked with.
We stand on lands originally belonging to the Wahpekute Band of the Dakota Nation. We acknowledge the history covered in pain and violence that was forced upon this tribal land. Now known as Rice County, our goal is to acknowledge the injustices that have been enacted and to honor those that have been harmed and continue to be affected. We wish to fight against current and future wrongdoings committed by our nation on this tribe and to focus on reparations from the past in the form of action. This action we hope to focus on efforts of healing and education.
                      – Darby Wilson, Christine Albrecht, Hannah Paulson, and Sophie Kushner 
If you'd like to see which Native land you are occupying, click here!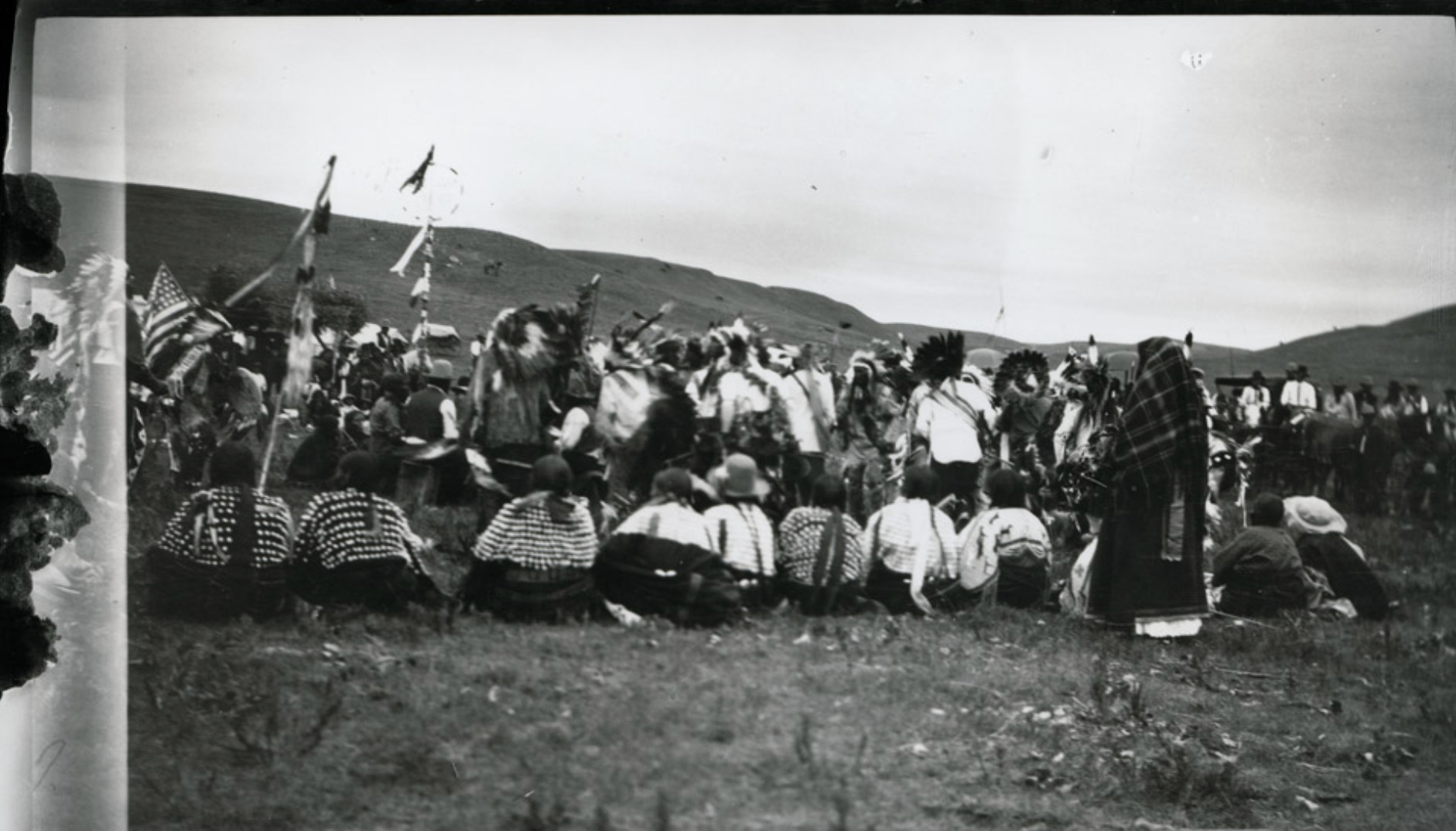 What is a land acknowledgment?
A land acknowledgment is a statement that brings attention to the history of colonization and violence to Indigenous populations. While there is much work to do in restoring what was taken from Indigenous populations, a land acknowledgment statement often must be the first step in doing so. Many colleges and universities throughout the United States and Canada have implemented these statements. On the left is an example of a statement written by the research group.
"It is important to understand the longstanding history that has brought you to reside on the land, and to seek to understand your place within that history. Land acknowledgements do not exist in a past tense, or historical context: colonialism is a current ongoing process, and we need to build our mindfulness of our present participation."
– Northwestern University (Evanston, Illinois, USA)
Access to Field Journals
Through the 15 bulletins published by the Smithsonian Institution, we were able to compile a multitude of data collected by Frances Densmore, however, there came challenges when the data delivered in these individual books failed to give specific data in relation to the songs provided. There would be a lack of locations given to the songs, two many dates given that were not connected to the cataloged recordings, or there would be a heavy amount of bias that would lead to generalizations and categorization of various tribes. One example of this occurring is through the recording derived from Vancouver Island where she did not specify the tribe. Consequently, our lack of access to Densmore's field journals, which are located in the Library of Congress in Washington, DC, is a challenge for solving these complications caused by the missing details in Densmore's Bulletins.  
Ethical Engagement with Unethically Collected Information
One aspect of this project that we struggled with was the representation of a musicologist's work that was created through the assimilation of indigenous tribes into American or white culture. While there were occasional indigenous tribes that welcomed the researcher in, many tribes were troubled by the invasion of Densmore into their land and cultural practices. Furthermore, her publications are embedded with a multitude of racial bias and imperialist language. 
Limitations of ArcGIS
ArcGIS' aggregation feature doesn't work when some songs are attributed to non-specific locations. This may prevent the accurate representation of certain trends in the data. Its software limitations also forced contributors to average unassigned songs between the multiple locations where they may have been recorded (e.g. 110 unassigned Seminole songs between two locations in FL means each location was assigned an arbitrary 55) to approximate the number of recordings Densmore took in each place. This may result in slightly misleading visual representation, as there are certainly circumstances where those unassigned songs were not evenly split between the potential recording locations. However, researchers do hope that dividing based on averages created a better holistic representation than the other options – omitting unassigned songs, or arbitrarily assigning them to one of their potential recording locations and making the lack of information worse.